There are two locations to find materials for your Freestone course.
Finding the materials in the Viewer
To find materials in your course Viewer, navigate to the Materials tab. Here you will find options to open and download the associated materials. When you select a material, you will be routed to another page where you can view or download.
Please note materials for live online events may not be uploaded until the day of the event.
Finding the materials on the course page
Materials can also be found on the course page. From your classroom, select the course. Once there, click the title of the material to download it directly or right-click to save to a specific location on your computer.
Live Event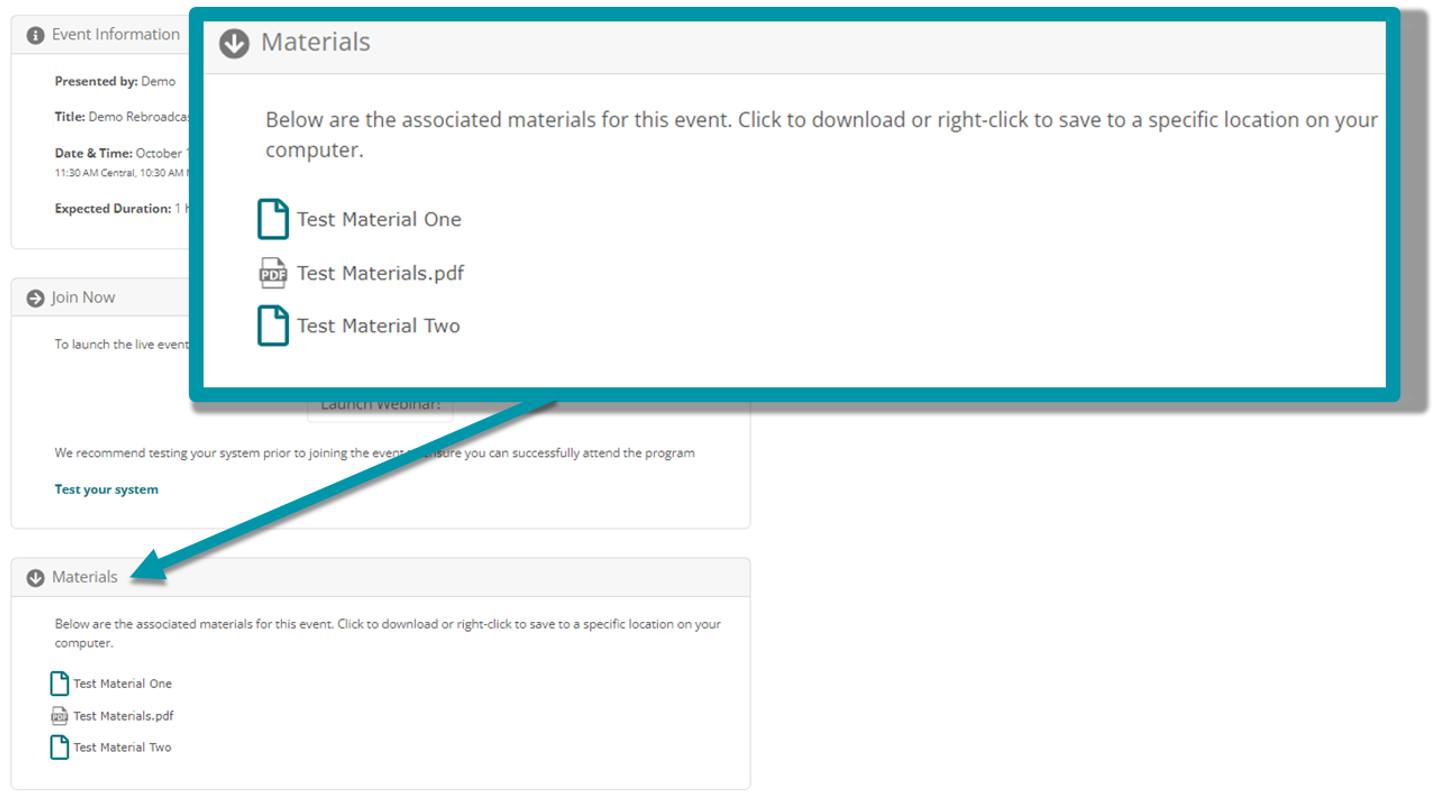 On-Demand