Closed Captions are available for some live and on-demand courses in Freestone. Below will show you how to access if they are available for your course.
Live Webcasts
If captions are available for your live event, you can locate them in a tab in the Viewer. To view without header, you can select Show/Hide Header at the bottom of the captions page.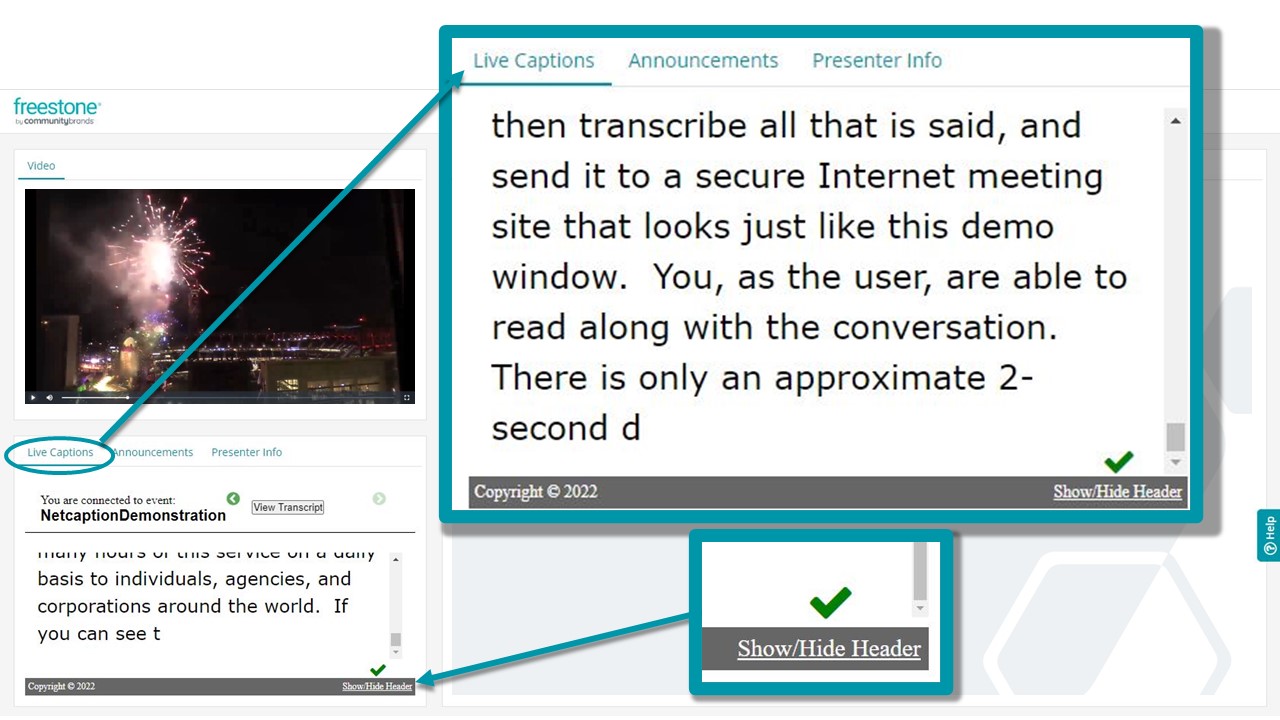 You may have options like font, size, etc. to adjust in your closed captions as well.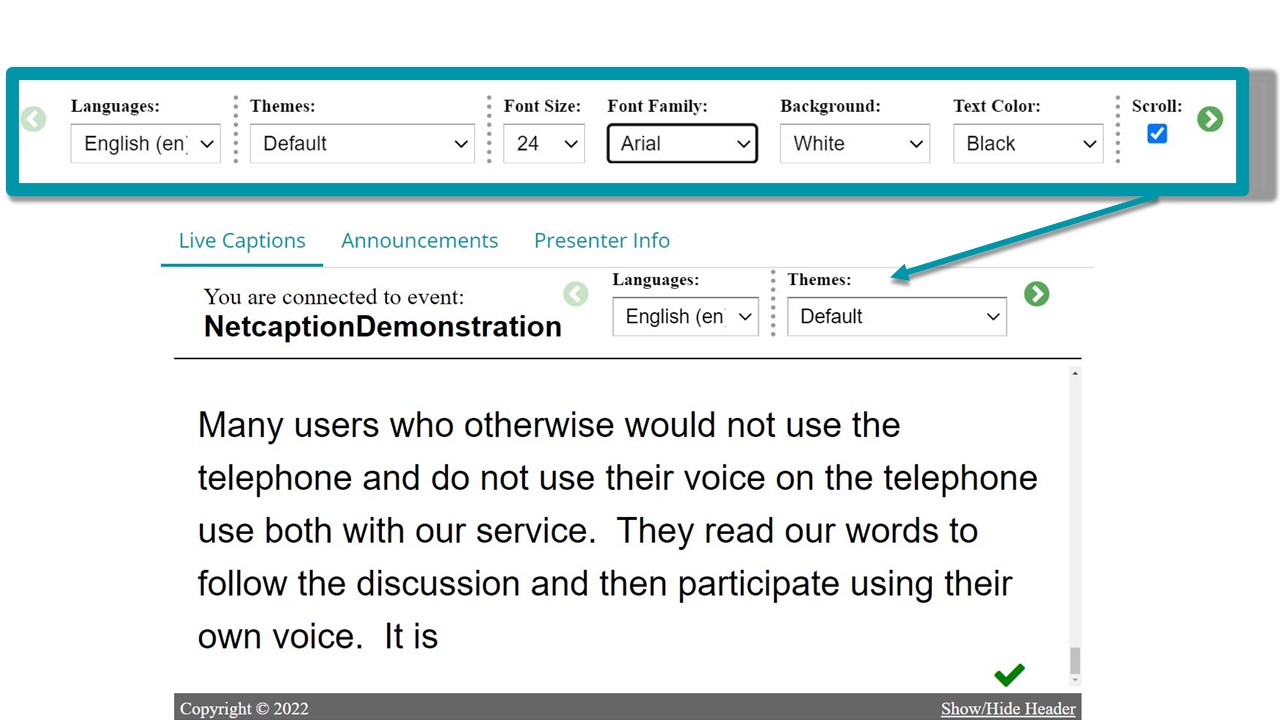 On-Demand
If your on-demand program has closed captions available, you can find the 'CC' button located in the bottom right-hand corner of your video player. Here, you can select if you want captions on or off.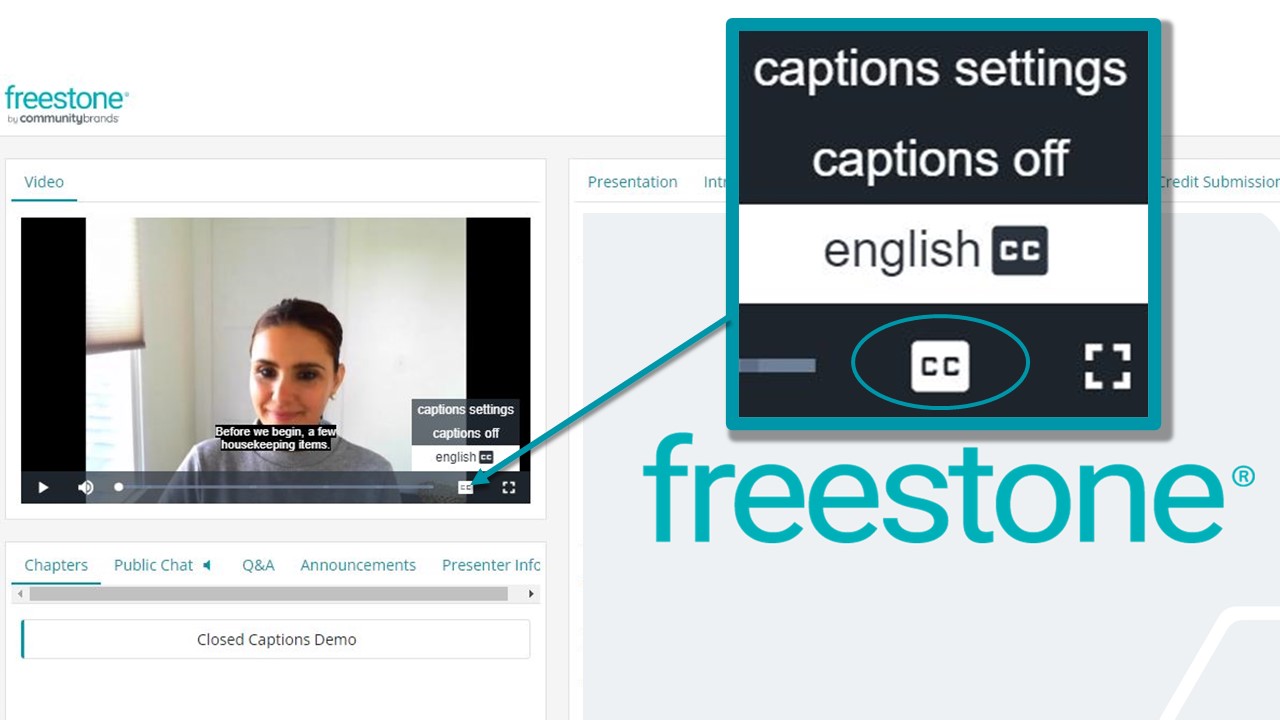 You can also click caption settings to adjust your text such as font color, font size, and background to help customize the captions for improved viewing.